10 Places Where You Can Buy Cool Eco-Friendly Furniture & Decor
Despite what any famous frogs might have you believe, it is actually pretty easy to be green these days. Eco-friendly products of all types are readily available and home decor and furnishings are no exception. While it used to be fairly difficult to find environmentally friendly furniture or accent pieces, the desire for these types of products has continued to increase as people realize the importance of sustainability. But if you're just beginning down the path of using green home decor and furnishings, it can be difficult to know where to look for these products. To help you get started, we've put together a list of ten places where you can buy cool eco-friendly furniture and decor. Happy decorating and here's to a beautiful, green home!
ABC Carpet & Home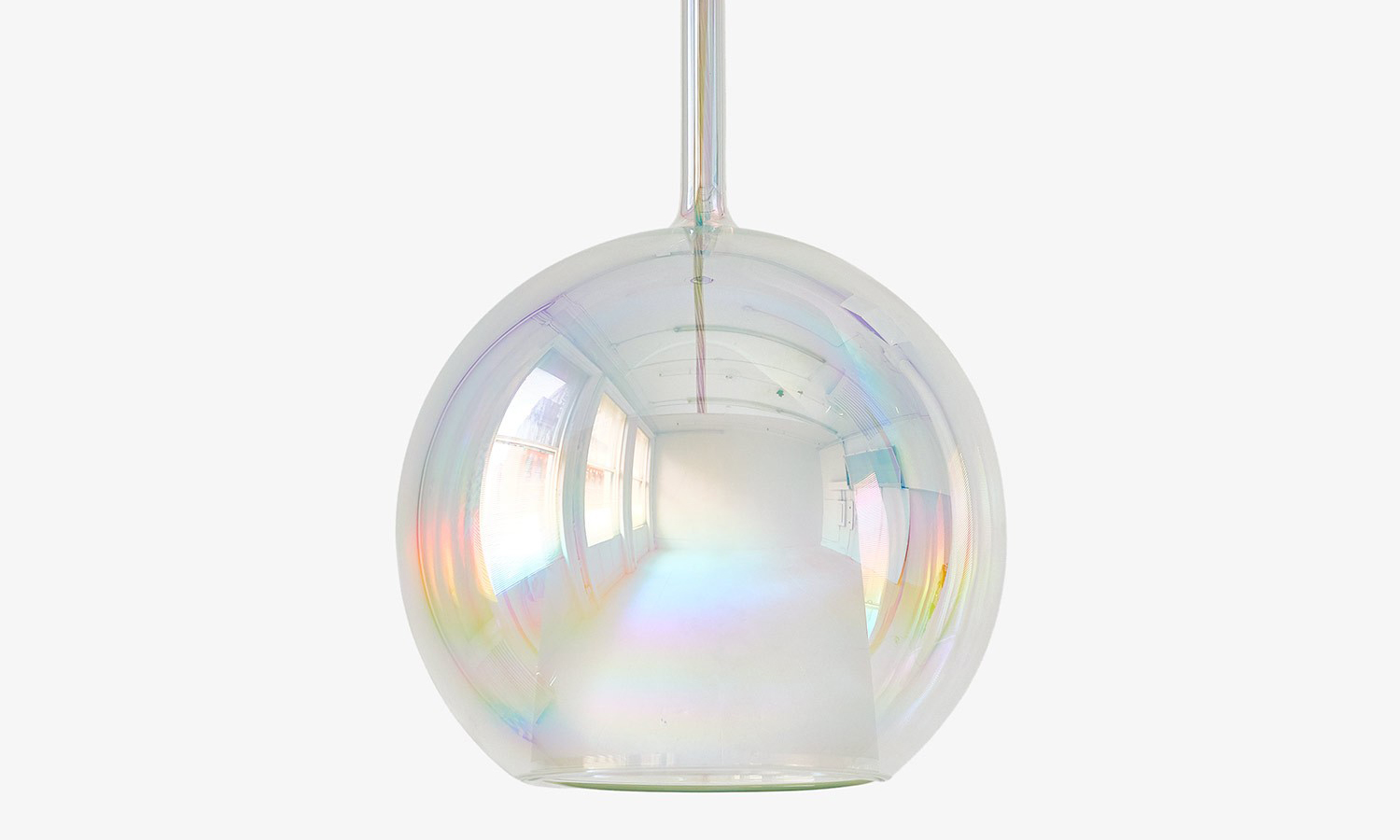 ABC Carpet & Home has a little bit of everything from linens and dishes to furniture and pillows. They focus on selling sustainable products that have been created with fair labor standards. In order to help their customers make informed decisions, they have developed a set of icons that identify different notable aspects of the products they sell. There are icons that note those products that are cruelty-free, have been produced from responsibly sourced wood, have been created using organic processes, and many more. They sell quite the impressive collection of home goods in a wonderful variety of styles, so you probably won't have a difficult time finding something to suit your particular tastes. Our Cool Product Pick: The incandescent glo pendant light is a great conversation piece that's both whimsical and elegant.
BAMBECO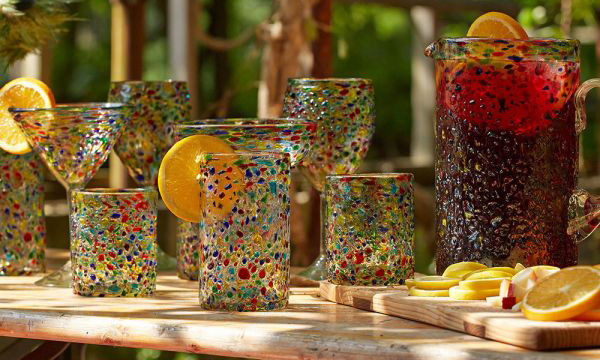 At Bambeco, you'll find only products that are created from sustainable, reclaimed, natural, recycled, or organic materials. If you're looking to spruce up your kitchen, choose from functional cork bowls and trays, reclaimed wood serving bowls and utensils, or handcrafted stoneware made in an eco-conscious factory. There are environmentally friendly products for outside the home, too, including hummingbird feeders, bird houses, coir mats, and bee houses. As an added bonus, Bambeco uses carbon free shipping practices and they plant a tree with every purchase. Our Cool Product Pick: The recycled and handblown glassware is both classic and unique with lots of different color combinations available.
Dear Human
Those of you who are interested in accent pieces crafted out of unique textures and in interesting designs will love Dear Human. They offer baskets, trays, lamps, sculptures, wallpaper tiles, and furniture that have been made from recycled materials, often post-consumer paper. The company's origins arose as the founders attempted to make thoughtful use of industrial scrap materials. The versatility of their recycled products lends itself well to both stylish and functional design pieces. Decor purchased from Dear Human will definitely be a striking conversation piece in your home. Our Cool Product Pick: The Sweet Seat is a modular piece of furniture that can be rearranged to make a full-length bed or a chair, making it great for smaller spaces.
EKOBO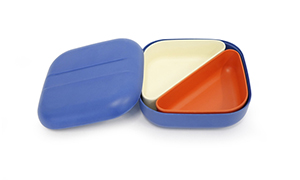 EKOBO specializes in home goods that are made from renewable bamboo and other sustainable materials. They sell contemporary dishware along with food prep and storage items - each of which is available in a selection of bold colors. Bath accessories and children's play sets are also available. EKOBO's designs and color usage is simultaneously vintage and modern with seemingly endless options for mixing and matching. Their products are the ideal alternative to plastic dishware, as they are BPA-, PVC-, and phthalates-free while also being top-rack dishwasher safe. Our Cool Product Pick: The Go Bento Lunch Box is perfect for kids and adults with two removable containers inside and a lid that doubles as a plate.
EcoBalanza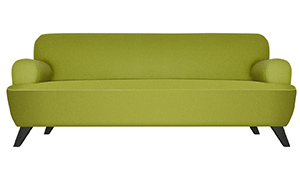 Eco-friendly sofas, loveseats, chairs, sectionals, and ottomans are the name of the game at EcoBalanza. Based in Seattle, this company provides made-to-order furniture created from organic cotton batting, nontoxic fabrics, FSC-certified hardwood frames, kapok, and organic latex. Customers have their choice of styles, materials, and sizes for a wholly customizable experience. Floor models are also available from time to time for those who don't want to wait for their furniture to be built. Alternatively, if you have an older piece that you'd like to have refreshed, EcoBalanza can rebuild your piece with organic fillings and upholstery. Our Cool Product Pick: You can't really pick the coolest product when all of EcoBalanza's products are custom-made, but we love the look and style of the Round D couch. (Although we'd probably pick a different color than lime green for the upholstery.)

FLOW AND CHAOS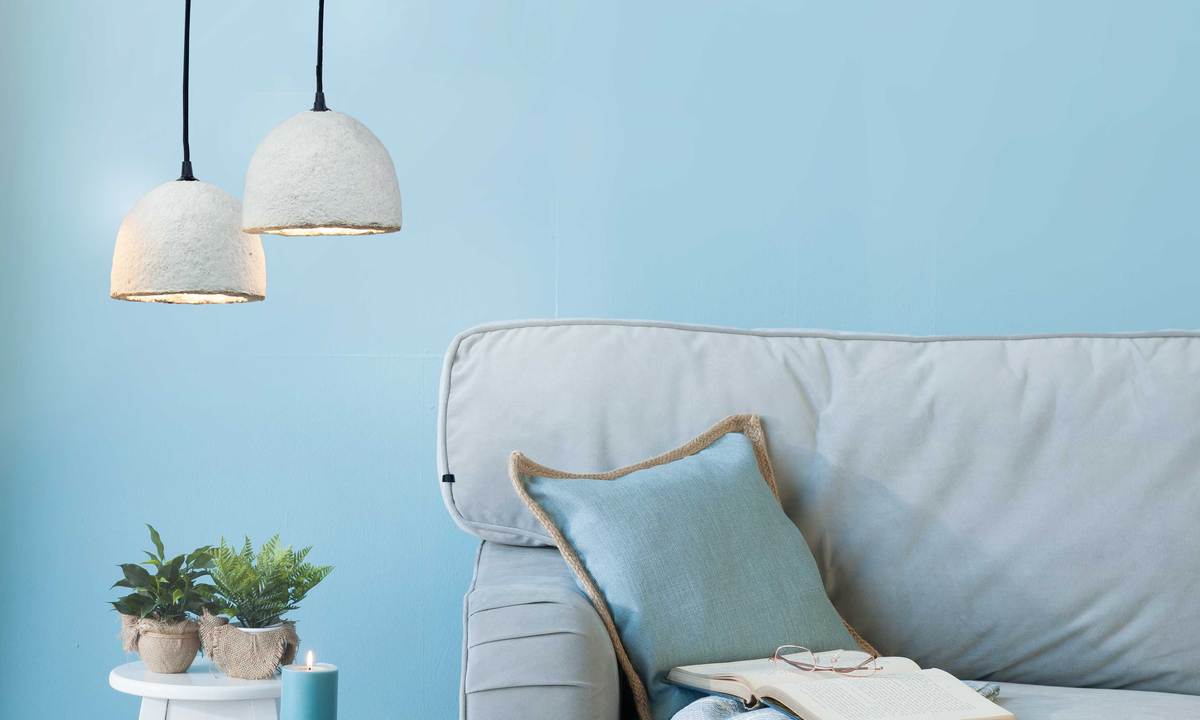 While you'll find a limited number of collections at Flow and Chaos, their products still make incredible additions to any household. They offer primarily lighting and lamp options, although planters and indoor gardens are available from time to time. Every home needs lighting and what makes Flow and Chaos' lamps so extraordinary is that they are not manufactured but instead, grown from mushrooms. Their MushLume lighting collection has lamp shades made from seed husks, corn stalks, and liquid mushroom mycelium. The shades are fully biodegradable. If you'd like to be a bit more hands-on, opt for the Grow-It-Yourself lamp kit that gives you all the materials, tools, and instructions to grown your own mushroom mycelium lampshade. Our Cool Product Pick: We love the idea of the Grow-It-Yourself lamp kit, plus we also love the interesting and unique look.
Haiku Designs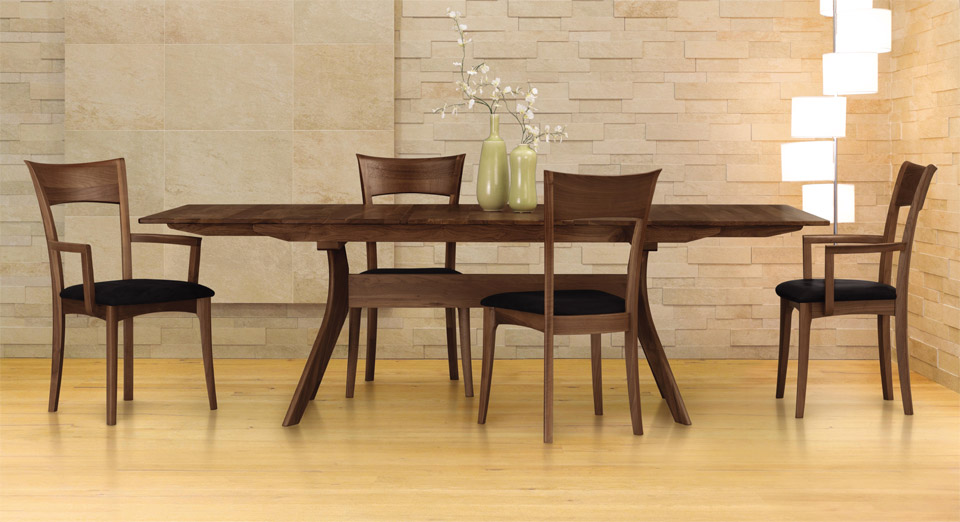 Haiku Designs aims to provide their customers with furnishings and bedding that embrace the ideas of "Beauty, Balance, Wellness, and of being in Harmony with the environment." Their line of eco-friendly furniture includes bed frames, dining room tables and chairs, and desks. In addition, they also sell environmentally friendly rugs, mats, mattresses, and bedding. Haiku Designs offers three types of Eco-Friendly furniture classifications: E-1 (European Emissions Standards Certified by the European Union), ITTO (International Tropical Timber Organization), and eco-friendly bamboo furniture. Our Cool Product Pick: The Audrey Dining Room Set has a sleek and minimalist design that's both classy but casual.
Stem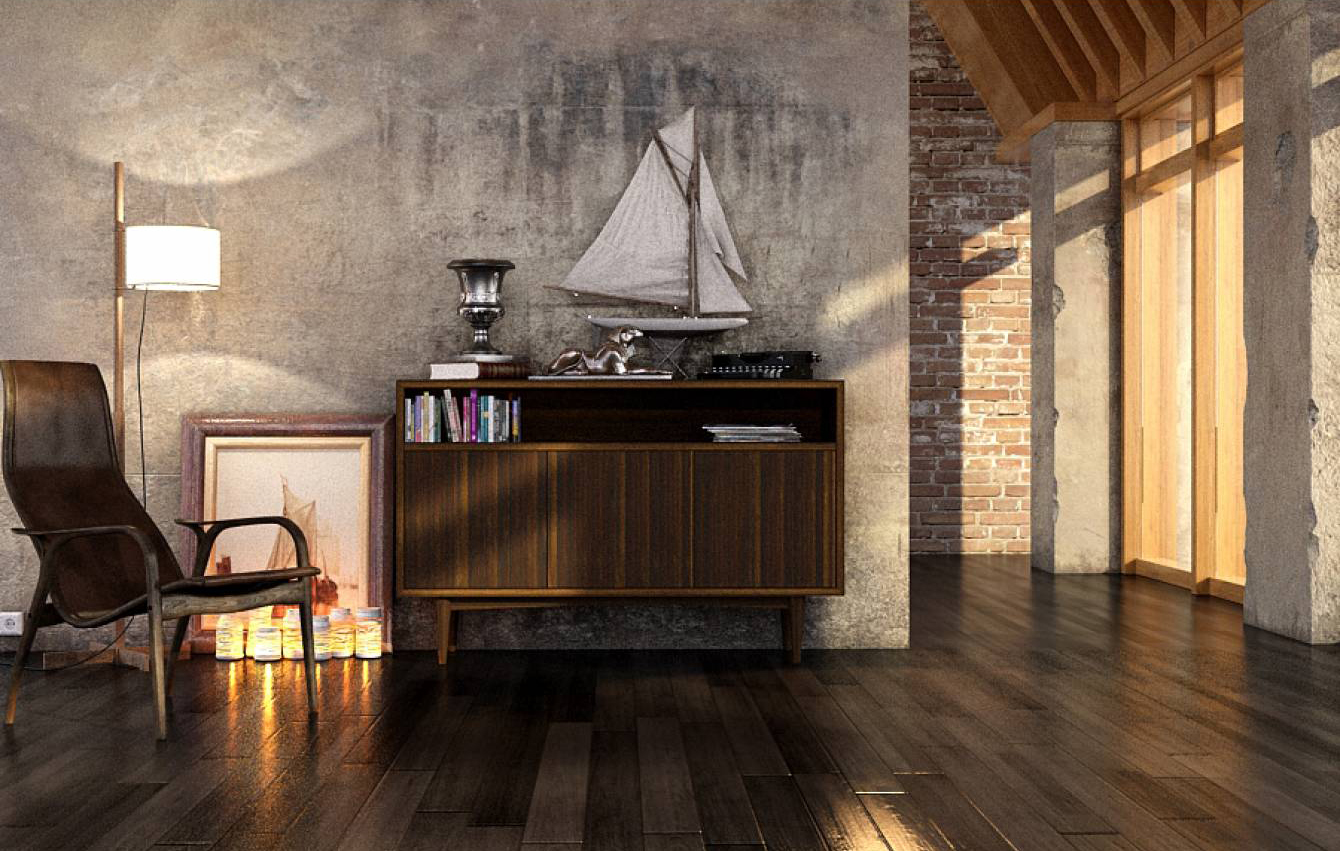 When you shop at Stem, you'll get stylish, custom-made eco furniture. The process of ordering furniture is very simple. All you need to do is know the size of the piece of furniture you want and then select all the options that make up your perfect piece. Depending on what you're ordering, your custom options may include things like fillings, fabric, wood types, and leg styles. If you're having trouble deciding, you can request a free sample kit. Stem sells a wide variety of furniture, including beds, bedroom furniture, dining room tables and chairs, accent chairs, and credenzas. All pieces are handmade in California in four weeks and they come with free shipping. You can try them out in your home for up to 100 days and if you decide the piece doesn't work for you in that time frame, returns are free. Our Cool Product Pick: The Atten Open Shelf 3-Door Credenza will look good in any room, plus it has lots of storage and stylish vintage look.
Upper Earth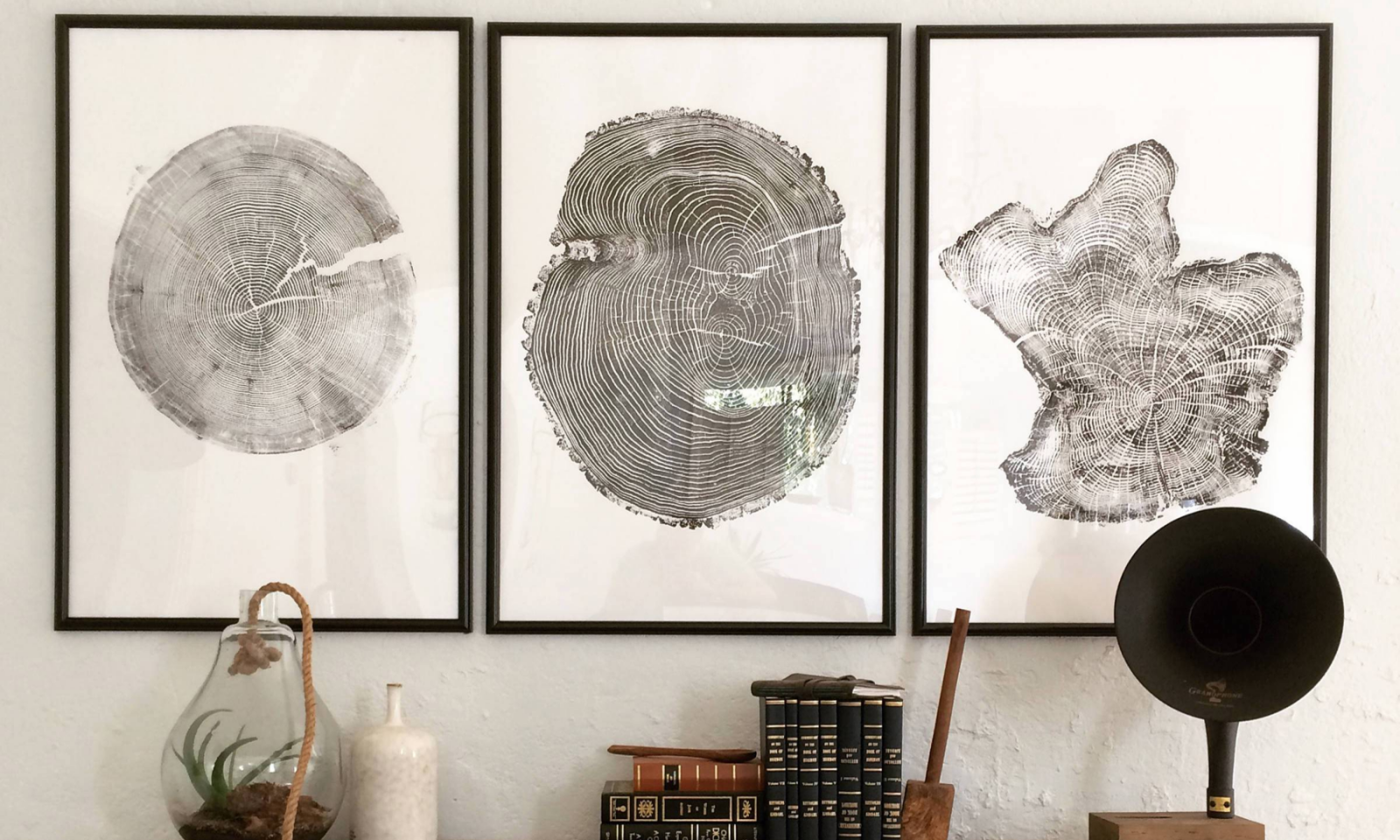 Upper Earth is another retailer that boasts a remarkable selection of sustainable decor, furnishings, kitchen items, and more. Their goods are both artisanal and environmentally friendly, which makes them a great investment for any home. The company donates a dollar of every sale to charity and also plants a tree for every purchase. There are many beautiful products available, including wooden wall art made from reclaimed wood, handknotted rugs, handcrafted sofas, and ceramic dinnerware. You'll have plenty of choices whether you're just looking for a single piece or you want to redecorate an entire room. Our Cool Product Pick: We absolutely love the Tree Ring Prints! They're gorgeous, elegant, and each is a one-of-a-kind piece.
VivaTerra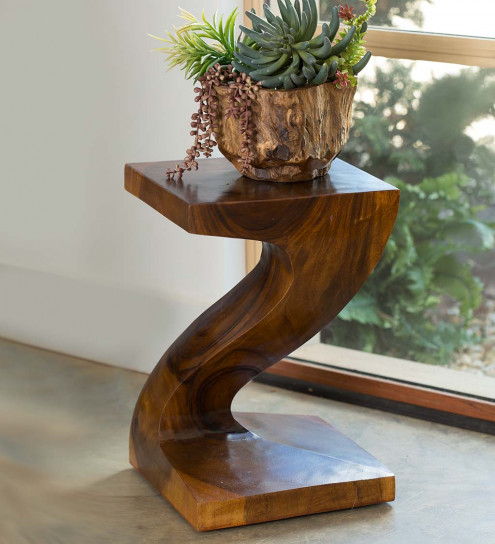 At VivaTerra, they strive to find globally inspired items that are not only sustainable but crafted using socially conscious practices. As they have been in business in 2004, it's not surprising that they have so many different types of products from which you can choose. In addition to furniture for just about every room, you can also buy apparel, kitchen items, bedding, art, mirrors, lamps, and patio furnishings and decor. On their website, there are icons to know which goods are handmade, all natural, crafted from responsibly sourced wood, made in the USA, or made from recycled material. Our Cool Product Pick: The "Z" Shape Table is solid wood, sustainably harvested, and handcarved. It's incredibly aesthetically appealing with its nature-inspired design.