Let There Be Light: Natural Light at Blanc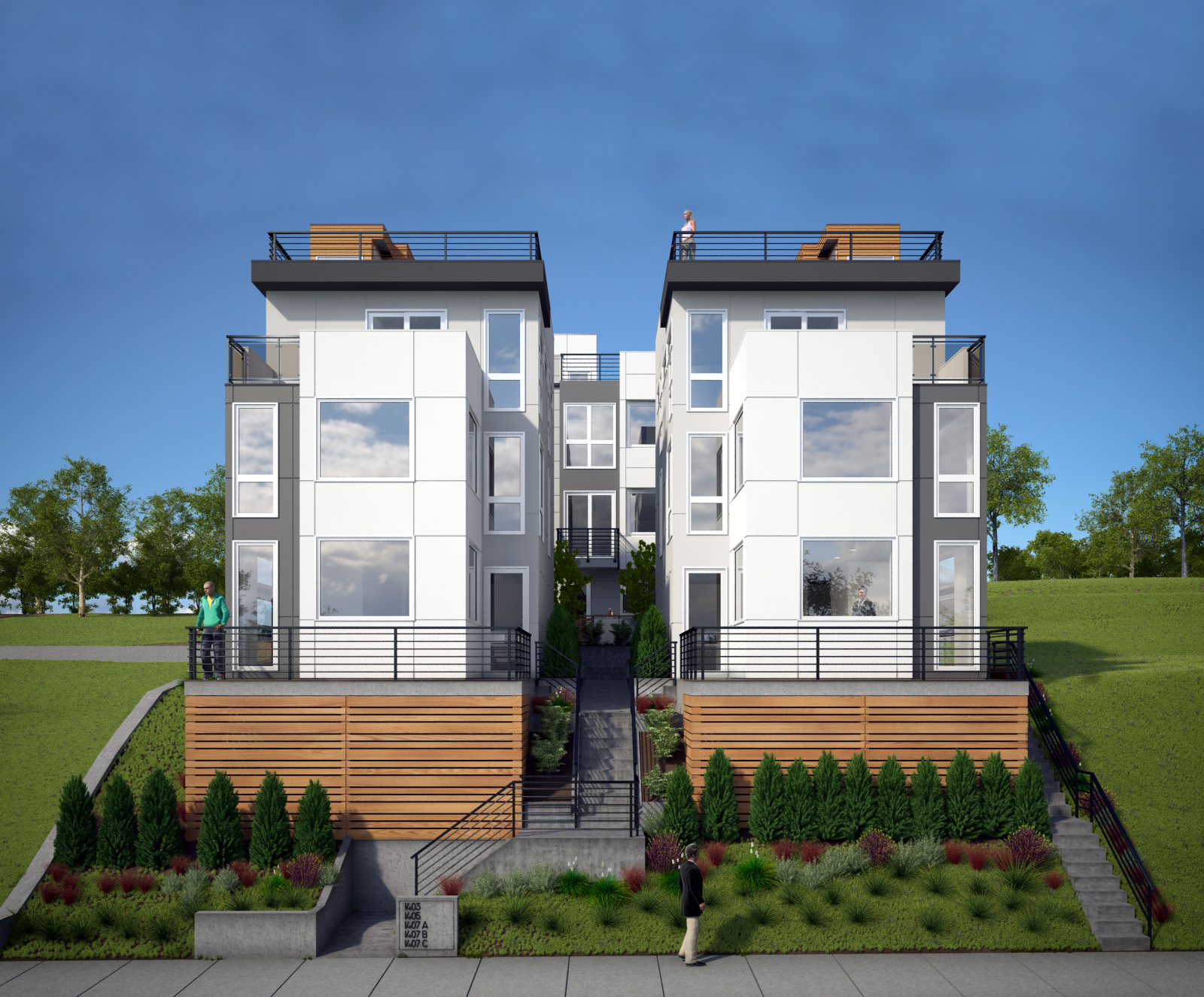 What makes the modern design at our upcoming Blanc community special? Three words: walls of windows.
Our open concept floorplans at Blanc give way to uninterrupted sightlines to huge picture windows. This in turn lends to big views and lots of natural light.
Select homes at Blanc feature a glass curtain wall - that's right, a floor-to-ceiling wall of glass. This lets us create opportunities for light to come into the home where you might not expect it. See a sample glass curtain wall we did for a past project here.
If you want even more views and sunlight, each Blanc home comes with a rooftop deck for your full on vitamin D fix. There really is no shortage of natural light at Blanc.
For presale information on Blanc, contact Jay Miller at jay@alchemyrealestate.com or 206-633-1500.